Stair Carpet – Durable and Affordable
A great way of decorating a house is by covering the inside stairs with carpets. This is also beneficial for outer stairways. Stair carpets are specially designed carpets for stairwells. Stair carpets come in very handy when you need to hide and cover rugged and plain stairwells to improve their look. Stair carpets are not only beneficial for staircase decor, but they are also a great way to safeguard older people, children, and pets against injuries. Stair carpets are applicable for the stairways of both residential and commercial buildings, like houses, hotels, offices, and residential apartments. Carpeting gives a staircase a comfortable, smooth, and soft layer underfoot. Carpeting has numerous advantages, like keeping a space dust-free and enriching the interior design.
Benefits of Our Stair carpets
Best Carpet Dubai is a brand name that offers the finest and most durable carpets and rugs for your space. Read further about our product features and benefits.
Keep your stairs dust-resistant
Stair carpeting is a great way to prevent dust, dirt, and scraps from collecting on stairs. Carpets attract dust and spills to themselves and keep stairways clean. Stair carpets benefited the most in crowded areas and runways where stairs are frequently used, such as hotels and offices.
Flaws in the Stairway Should Be Covered and Hidden
Rugged or stained stairs never look appealing in any place, and that is why stair carpeting helps to cover these flaws. Stair carpets serve as an instant repair for broken or torn stairwells and other stairway flaws.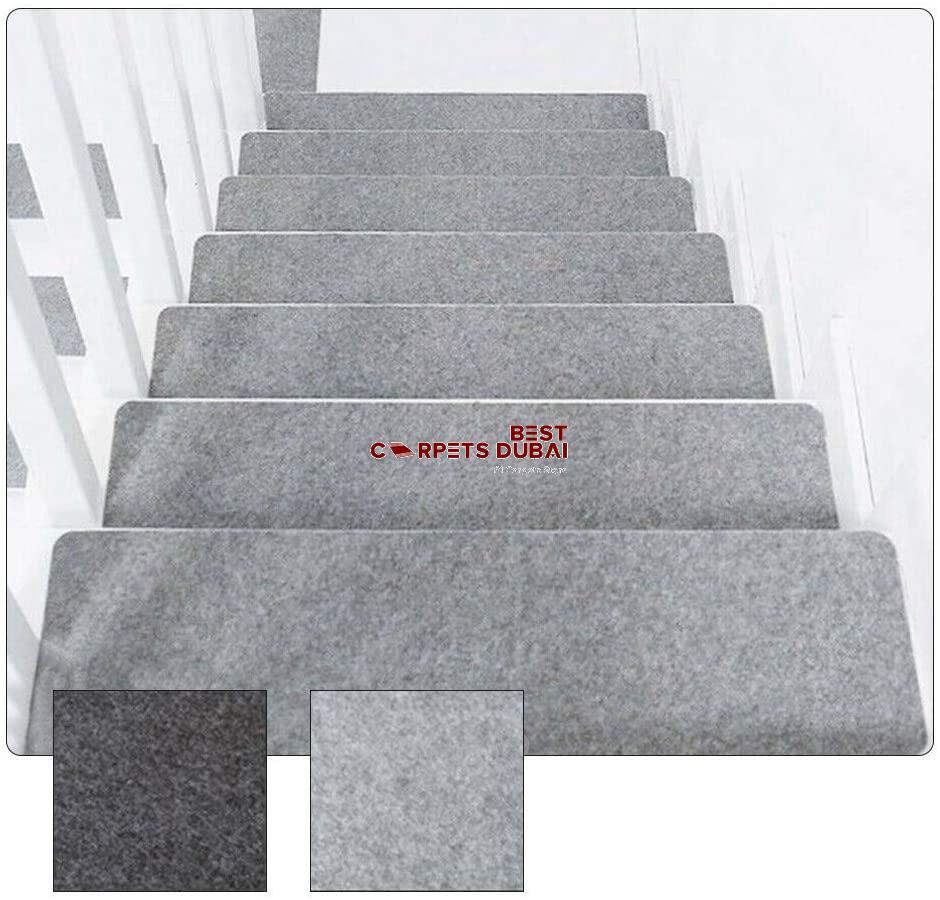 Enhance stair and space interior decor
Another benefit is using colorful, designed, and beautiful stair carpeting for interior decor. Stairway carpeting creates a room's ambiance that is more appealing and aesthetic. Stair carpets also give luxurious vibes to the space. These stair carpets are helpful for interior ornamentation of in-house stairs or at hotels or restaurants.
Prevent injuries due to slip or fall
Stair carpets are made of thick and resistant material. They also have a soft and comfortable cushion surface for walking, and this helps to guard users against injury or pain. Children, pets, and the elderly are always prone to wounds and injury; having stairways for this population is beneficial.
Simple maintenance and cleaning
Stair carpet's regular maintenance only requires vacuuming to keep it clean and keep it like new. Stair carpet washing is also recommended once in a while.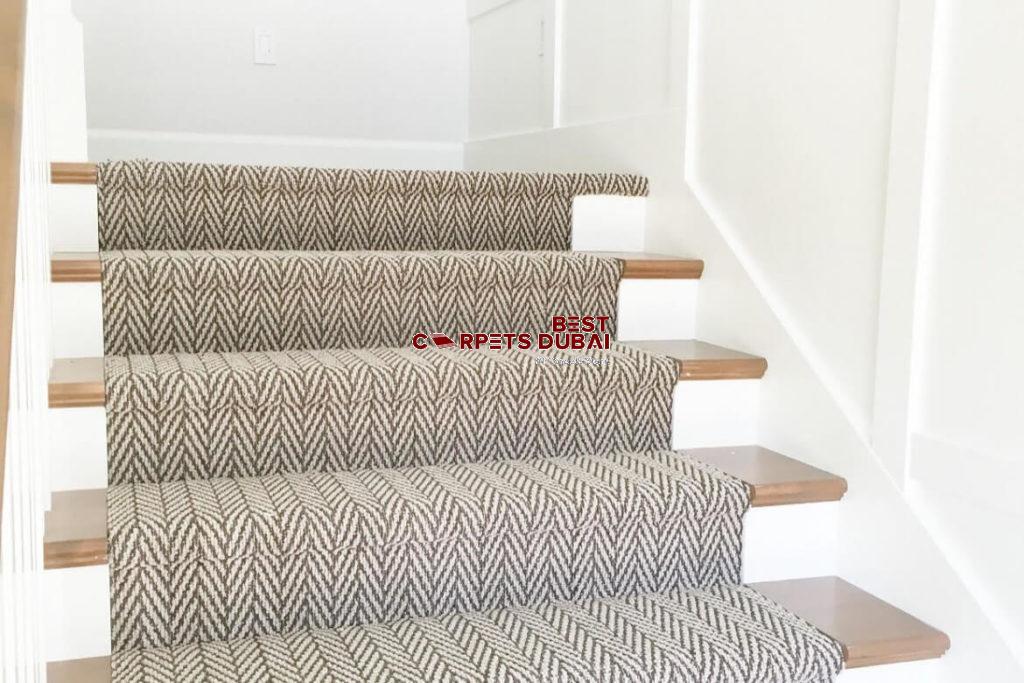 Why choose Best Carpet Dubai?
Stair carpets can be made out of a variety of materials to produce one-of-a-kind, fashionable designs. Carpets are made of a robust, long-lasting material that tears down quickly and runs for a long time. When buying a carpet, examine the interior and room décor to ensure that it suits the space's vibe. It won't need to be replaced every couple of years. Best Carpet Dubai specializes in providing high-quality carpets at reasonable prices and livening up your space with unique designs and colors. We assure you that we have the best if you're searching for soft and durable stair carpets for your stairwells. Our stair carpets are dust-resistant and require minimal upkeep over time. Connect with us for any queries.