Shaggy rugs get their name from their odd appearance, which features a shaggy, uneven pile of at least an inch. These carpets come in a wide range of colours and materials, including wool, cotton, and leather. Shag rugs are super soft to the touch and go with a variety of décor styles, including contemporary, modern, and even glam.
If you want to get premium quality shaggy rugs, then Best Carpets Dubai is the perfect place for you! But first, know more about shaggy rugs here!
Options for Shaggy Rugs
Shapes:

Smaller spaces benefit from rectangular and square-shaped rugs. A large, spherical shag rug in the center of the room will make a statement in larger rooms. It's a one-of-a-kind way to add personality and a focal point to any room.

Colours:

A bright, shaggy rug that complements or contrasts with your furniture will liven up any room in your house. Your friends and family will be unable to resist running their fingers and toes through the fluffy pile, which will be enhanced by the vibrant colours. If bright colours aren't your thing, a neutral shag rug will provide a traditional, modest look.
Benefits of Our Shaggy Rugs
Convenience:

Our shaggy rugs have a velvety pile that provides a pleasant, cosy feeling underfoot. It's as though you're walking on air!

Comfortable temperature:

We all know how cold the ground can get! It's much easier to stay warm when you add an extra layer of comfort to your floor (like our shaggy rugs). Plus, you won't be tempted to crank up the heat to try to warm up those frigid floors.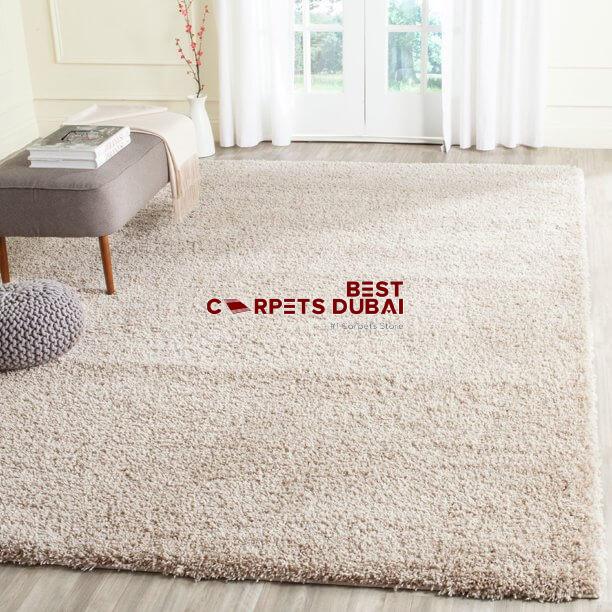 Efficient energy use:

Living in a warm, well-insulated home saves you money and energy since you don't need as much heat or air conditioning – which means you save money! In the winter, you don't need to crank up the heat as much.

Resistant to Stains:

Stain-resistant fabric is used to produce our shaggy carpets, making cleanup even easier! No trouble with shower spills, muddy shoes, or wine stains! To clean your rug, simply dampen a rag and wipe it down.

Longevity:

Because everyone's rug needs are different, we offer three various thicknesses of shaggy rugs: plush, medium, and extra thick. This means you'll be able to find the perfect carpet for your home! If you have children or pets who shed, the plush pile is ideal since it prevents hair from being lodged in the shag rug's fibres.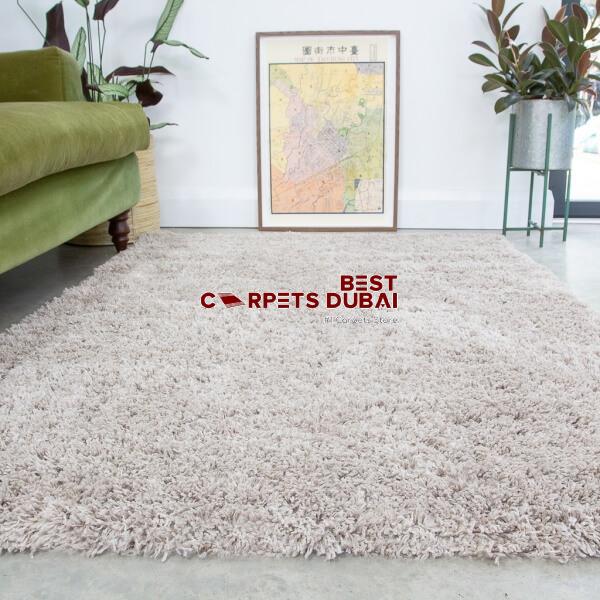 The texture of a medium pile is excellent for high-traffic areas since it can withstand more wear and tear. Then there are our super-thick shag carpets, which provide maximum comfort and durability — just think of slipping into these plush treasures!
Why Choose Us? 
Our Shaggy Rugs are made to make coming home after a long day joyful and restful. Nothing beats unwinding in your living room and burying your sore feet in a shaggy rug's soft, comforting fibers. This collection remains one of the most classic and popular in Dubai, and our assortment of rugs is always expanding to provide the finest quality and softest rugs. We have one of the best selections of shaggy rugs on the market today, and with so many different colours and styles to choose from, you'll be sure to discover the perfect rug to complete the aesthetic of your house.