Best Sisal Rugs for Your Home
Using natural and biodegradable materials is always safe and beneficial for people and the environment. As environmental problems have increased, people switch to organic and natural products. Natural fiber rugs are manufactured from renewable and sustainable materials, making them one of the most eco-friendly flooring options. But a customer looks for more in a carpet and rug, such as its fabric quality, durability, softness, attractiveness, and appeal. Sisal rugs are the ideal alternative to natural fibers because they provide all these benefits with their natural and earthy texture.
We offer our customers a great deal on natural rugs such as jute wool, sisal, etc. So, if you're looking for sustainable rugs for your space, sisal rugs can be a great choice. Best Carpet Dubai has a large selection of sisal fiber carpets and rugs that give your room a natural and earthy feeling to connect with. Continue reading to learn more about sisal rugs, their benefits, and decide for yourself whether to add this great addition to your space.
Benefits of Using Sisal Rugs
The truth is that sisal carpets have uncountable benefits for you and your space that make them a perfect choice to purchase. Here are some of the best benefits of having a sisal rug.
An earthy and natural appearance
Safe and anti-toxic for space
biodegradable and recyclable.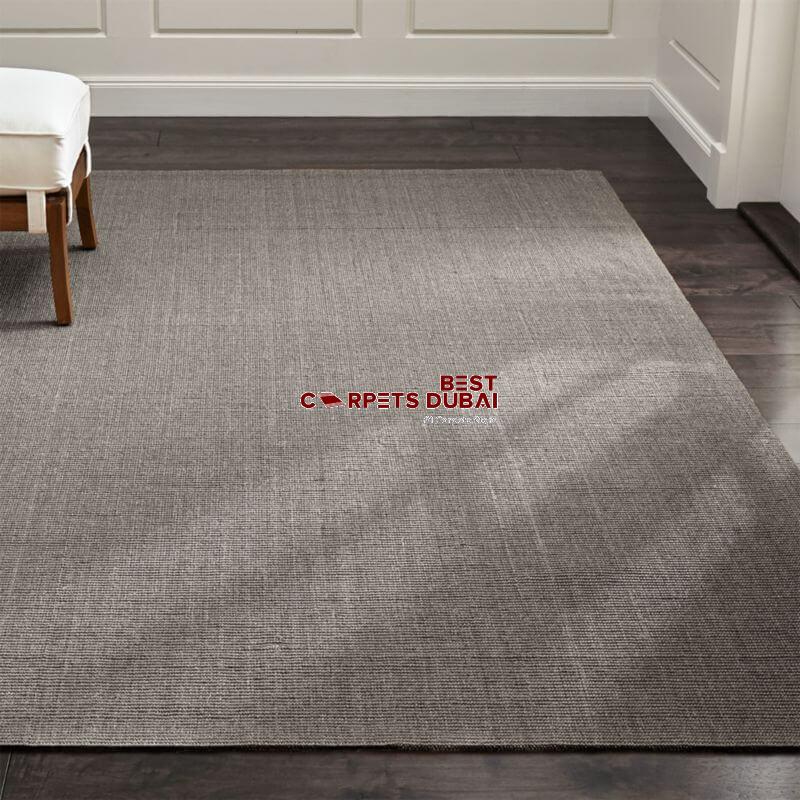 Sisal carpets have a long lifespan with durability. Sisal carpets are thick and coarse, making them difficult to easily damage or tear down. This provides a cost-effective benefit of not having to change it frequently. Unlike many other rugs, sisal carpets are not resistant to electric shocks and fire. As a result, it safeguards your home and people. Sisal fabric is also warm for flooring, guards your feet in winter. Sisal has a tan, earthy, and creamy white colour related to nature. This natural-looking rug provides a balanced appeal that suits any space or surroundings.
It's a little-known fact that sisal is also non-toxic and safe, making it an excellent alternative for sensitive and allergic people at home. In addition, a sisal carpet does not pollute the air in your home.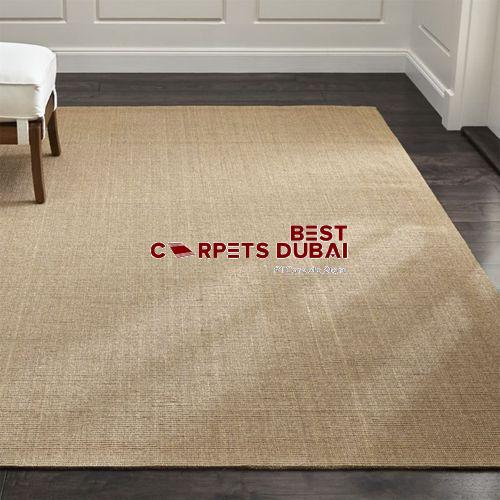 Why choose Sisal Rugs from Best Carpets Dubai?
Sisal rugs are a popular and in-demand alternative for our consumers. They are both economical and sustainable. Sisal rugs bring a natural feel to the room with unique designs and long-lasting durability. This cost-effective alternative to synthetic fibre goes with any style in your home. You've come to the right site if you're looking for environmentally friendly carpets and rugs. 
At Best Carpets Dubai, our interior design experts will assist in providing the best available solutions, products, and services, along with exclusive deals and affordable prices all around Dubai and the UAE. Our prompt services will always try to meet your needs, and our representatives will help you find the ideal sisal rug for your space. We custom-make sisal carpets to your specifications, including size, shape, and colour. We provide exceptional products and services and complement delivery at your doorstep. Feel free to contact us for any queries.