Hand Made Rugs: Affordable, Durable, and Eco-Friendly
In today's world, where everything is made in seconds with the finest machine work, hand-made materials have no comparison. Hand-made rugs are works of art created by craftsmen who have practiced and passed down this ancestral art technique through generations. Hand-made rugs have a variety of weaving styles that make them unique in and of themselves. The two most popular woven rugs are hand-knotted and hand-tufted. All hand-made rugs take time and hard work to turn a piece of fabric into an elegant rug.
Best Carpet Dubai has an excellent collection of hand-made rugs in a variety of colours, designs, and textures. If you are looking for hand-made rugs for your place at reasonable prices with good quality and durability, you are at the right place. We have affordable to premium-quality rugs with exquisite designs that won't disappoint you.
Types of hand-made rugs
When looking for the perfect hand-made rug for your home, you will come across a wide range of rugs and weaving styles. The two most popular techniques for making hand-made rugs are:
Although they are both made using human hands, their weaving processes are vastly different from each other. Their texture and feel are also very different due to their different manufacturing procedures. Let's learn about these two popular handmade rugs you can choose from.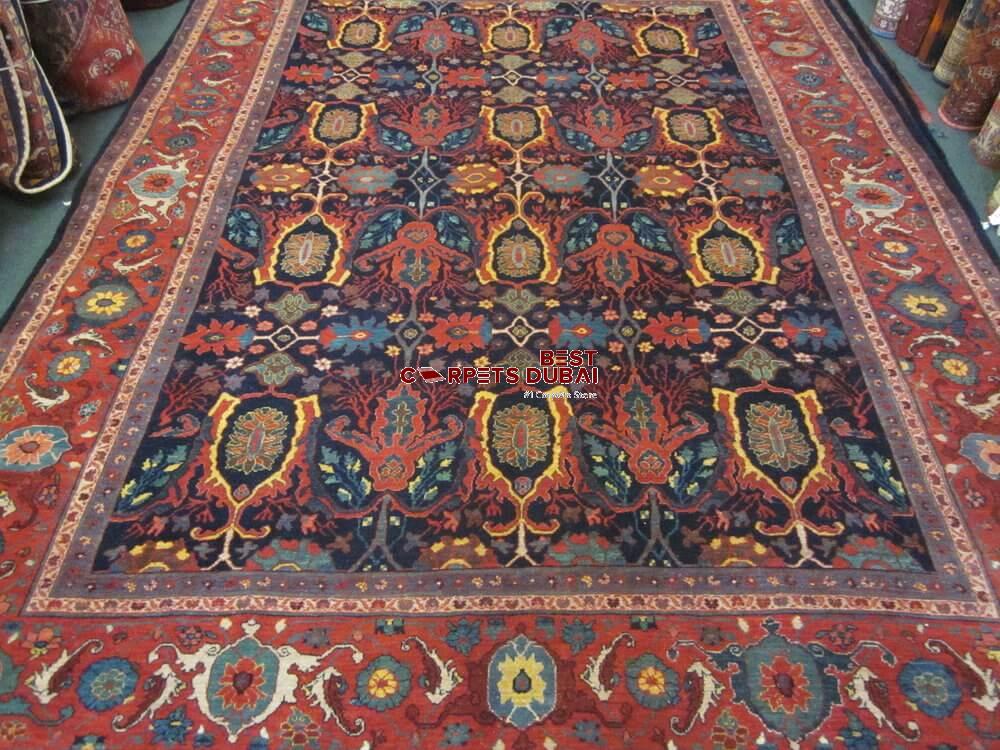 Hand-made knotted rugs are made by artisans using weave or thread knotting techniques that have been used over centuries. Hand-knotted rugs are exceptional in the quality of handwork and feel that you desire for your feet to walk on. These hand-knotted rugs are woven on a specially crafted loom. Hand-knotted rugs are an ancient art form, making them admirable and unique. The rug's size determines the loom's size, and weaving is done from bottom to top. The rug weaver places the "knots" into the rug's base and ties them by hand, forming the rug's "pile." This is a laborious and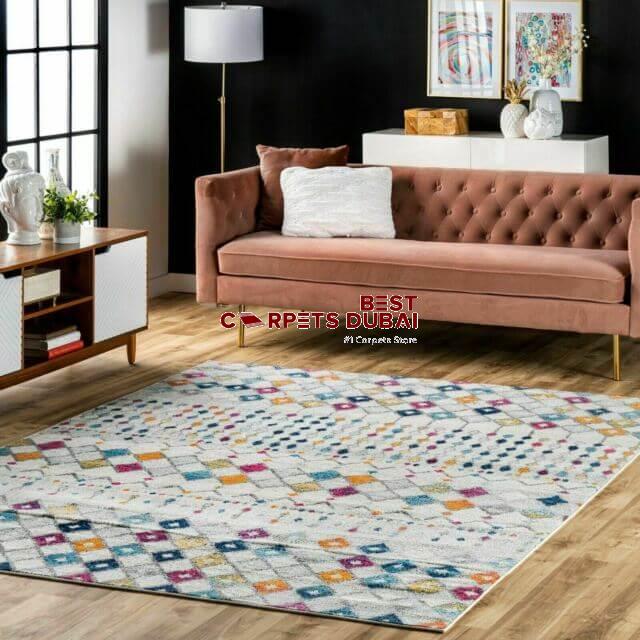 Hand-tufted rugs are also another technique for a hand-crafted rug. A tufting tool, a specially designed drill, is used to punch strands of yarn into the sheet. The procedure is not as time-consuming as that of a hand-knotted carpet. The easiest way to tell if a rug is hand-tufted is to look for the scrim backing on the back. These rugs have a separate glued border at the back. A latex coating is also added to the back of the rug to give it a finish.
Why choose Best Carpets Dubai?
Hand-made has always been a decorative piece for many people. Our artisans create durable and long-lasting rugs with the finest fabric material. We have a large collection of handmade rugs.
Best Carpet Dubai offers high-quality rugs at a convenient cost within your budget. Our brand provides unbeatable value for your money. See the rest of our website or contact us to learn more about our products and services. Please contact our team if you have any questions or concerns.