Outdoor Carpets: Perfect for Outdoor Spaces
Just like everyone needs their home to look appealing and aesthetic with their interior, decor, and amenities, they also wish for the same for their outdoor space. A balcony or outdoor area should feel as relaxed and pleasing as possible to enjoy your evening out in nice, cozy weather—one of the aspects of achieving a smooth surface on the outside as well as the inside. Outdoor carpeting is a great idea to enhance the surroundings. Best Carpets Dubai offers admirable outdoor carpets in grass, green, nude brown, and a variety of other colors and textures to choose from. Outdoor carpets are produced with weather-resistant materials and techniques. Learn all about outdoor carpets in this section!
Outdoor rugs are composed of materials that can resist weather conditions. Most outdoor rugs are made of synthetic materials or plant fibers. Plant fibers such as hemp, jute, sisal, and seagrass are popular alternatives to outdoor carpets since they are long-lasting and environmentally friendly. They're also stylish, affordable, and low-maintenance. Artificial materials such as polypropylene and polyester are excellent choices for outdoor carpets.
Design and decoration
A great deal of time goes into selecting outdoor furniture, whether for a front veranda, a terrace, or even an apartment balcony. An outdoor carpet can enhance the style you've always wanted. Ensure you get it correctly by following these outdoor carpet dos and don'ts for the decoration.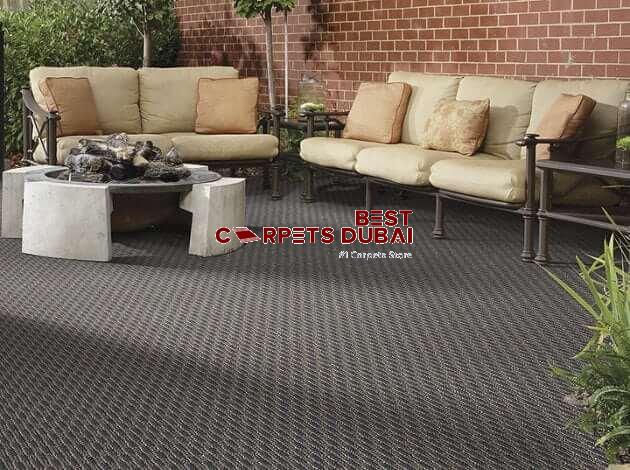 Points to Remember
Don't be hesitant to opt for a brightly colored outdoor carpet. Patterns are also a good option.

Don't go shopping for an outdoor carpet without measuring the size of the area where the carpet will be placed.

Consider the size and shape you desire.

Choose a carpet style that complements your outdoor furniture and décor and contrasts with the space it will serve.

Ensure that all of your outdoor furniture's front legs are placed on the outdoor carpeting.

Don't take your indoor carpet outside for use.

When using an outdoor carpet, install a carpet pad below it.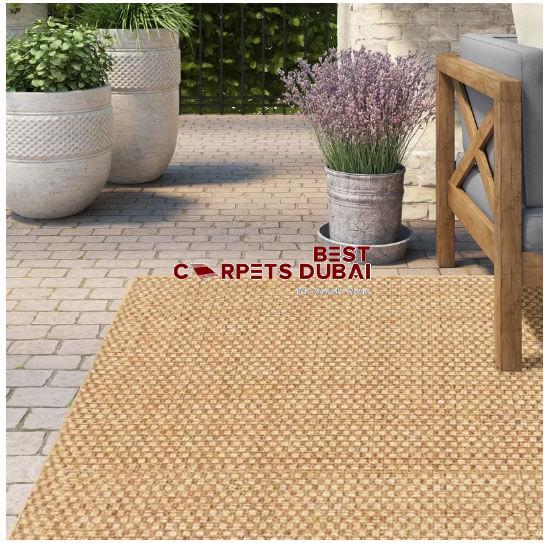 Recommendations
Outdoor carpets need minimal maintenance. Use a carpet pad to protect both the carpet and the surface it is laid on by acting as a barrier. Pads also prevent slipping on carpets, making them safer to use. Vacuuming your outdoor carpeting is also recommended to keep dirt from accumulating. There are easy to wash in a washing machine. You should always read the cleaning label on your carpet before getting it wet.
Why choose Best Carpets Dubai for Outdoor Carpets?
Indoor carpets are very common nowadays, but a trend has emerged for outdoor carpets to make amenities in the garden or backyard more stylish with DIY decor. Choose among some of the best carpet brands like us to liven up your place. At Best Carpets Dubai, we provide exquisite ornamental carpet flooring for your outdoor space, making it more vibrant and lively to spend time in. Our carpets are available in different fabrics with stylish, unique, aesthetic designs and textures. Our outdoor carpets are