Customized Area Rugs for Every Room in Your Home
Rugs are a great way to integrate your house or office furniture and floor with rugs to amplify the room's ambiance and enhance its beauty. Modern technology and advancement have enabled us to modify products and make changes as per our desire, and that's also possible with rugs. Customized rugs are made with the help of the clients' instructions, which allow them to choose and customize their size, color, shape, design, texture, and even select their choice of material for the rug.
Best Carpet Dubai provides many variations and options for you in shape, size, and design for your rug in your personalized fabric material and color. We will provide you with the most pleasing results for your personalized rug.
 To guide you through how a customized rug can fit for a variety of reasons, we have enlisted some details for you.
The Pros of Choosing Customised Rugs
It provides a smooth and comfortable surface.
Carpets and area rugs are acknowledged for their smooth, soft, and comfortable materials for the surface and give a relaxing feeling to our feet. The cushioned surface of these rugs is also beneficial for foot ailments and babies' and kids' safety. Rugs also make rooms cozy, appealing, and aesthetic and enhance the mood of one in a room with their vibes. You can get any customized design and fabric that makes you happy.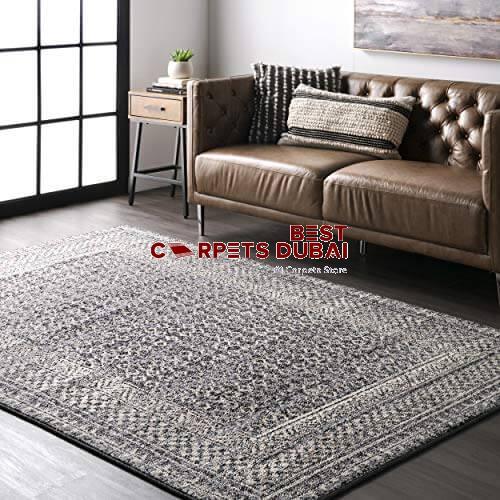 Prevent damage to the floor
Rugs are the most effective way to protect your floor from spills and damage. Rugs are usually made of natural fibers, which have excellent hydrophilic properties for absorption of water, drinks, or any liquid or other absorbent material. Rugs also increase safety by acting as a safe landing surface, minimizing slips and accidents. Rugs below furniture also prevent scratches from furniture, heavy materials, pet claws, and sharp objects, all known to scratch or damage floors. Choose the thickest and most durable material.
Maintenance is minimal, and cleaning is simple.
Above all their ornamental and functional uses, one of the best benefits of rugs is that they are easy to clean. Rugs can be easily cleaned by vacuuming at home regularly or on alternative days. If it is made of natural material and is small in size, maybe it is also washable in a machine.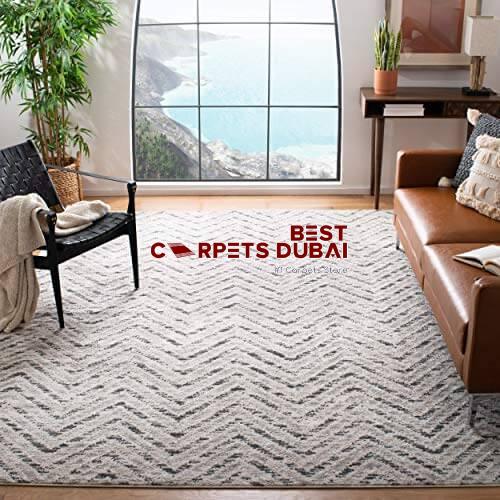 Why choose a customized rug from Best Carpets Dubai?
Rugs have numerous uses, ranging from decorating your room with a custom design to branding your office with a custom logo on a rug. A customized rug improves the interior of the house and its all-over feeling with a personalized design and color that perfectly matches its vibe. We offer premium and cost-effective rugs that last longer to assist you with all these benefits. Today's technological advancements make it possible to personalize a rug design with prints, photographs, and graphics. Customized rugs offered by Best Carpets Dubai have various sizes, shapes, colors, textures, and designs to select from. They can enhance the look of a room and add an aesthetic touch to it. Contact us today to get your personalized rug delivered to your home. Feel free to get in touch with our team for any queries.