Durable Sisal Carpets for Your Home
Environment-friendly and natural organics are becoming popular among people these days. Natural fiber carpets have been increasingly popular as environmental concerns have grown. Natural fiber carpets are made from sustainable and renewable resources, making them one of the most environmentally friendly flooring solutions available. 
There are a variety of natural carpets, such as wool, jute, and sisal. Famous carpets: among these are sisal carpets, which are both affordable and economical for the environment. Sisal is a great choice not only because of its affordability but also because of its durability, which makes the material endurable for a long time. 
So, if you want an environmentally friendly carpet for your home, this sisal is the way to go. Best Carpet Dubai offers a wide range of natural fiber carpets that will transport you to a tropical paradise while you sit in the comfort of your own home. Read further to learn about sisal carpets, their pros, and cons, and to decide if they are a good choice.
Pros of Using Sisal Carpet
Sisal is one of the

long-lasting carpets,

and the fibers of sisal are more rigid and more robust than any other natural fiber, such as jute. However,

sisal is a great color-dye fabric,

whether you desire patterns or colors. You can use its original or customizable version at home. This is why it is highly regarded as well.
Sisal features tan, khaki, and a creamy white tone that arises from its plants. These fibers are woven into a

natural-looking

, moderately neutral fabric that would

go with almost any decor.
It is an unknown fact that sisal is also healthy and non-toxic

, making it a good choice for allergic and asthmatic individuals at home. Sisal carpet also does not pollute the air at home, does not release volatile organic compounds (VOCs), and keeps you and the people around you safe.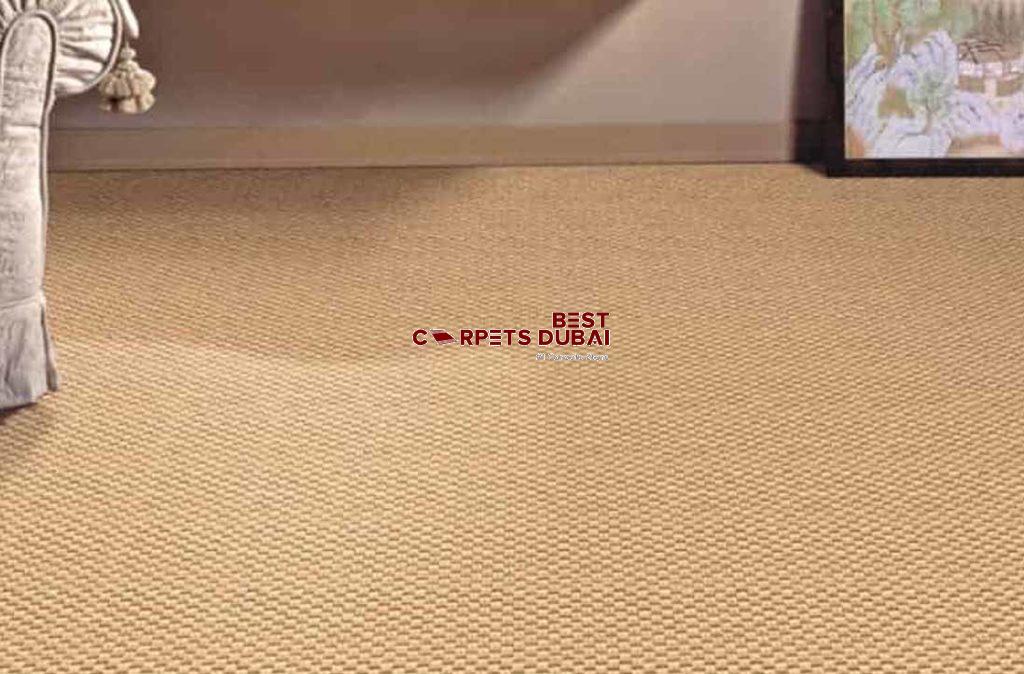 Sisal allows you to replace it whenever you want and does not harm the environment because it is

biodegradabl

e. Sisal carpets are a low-maintenance solution at home. With regular vacuuming, they will stay fresh and new for a long time.
Sisal is an excellent

absorbent material

. It acts as a natural humidifier for your home, ensuring that it stays fresh and removes humidity and moisture. It's also

static and doesn't attract fire easily

.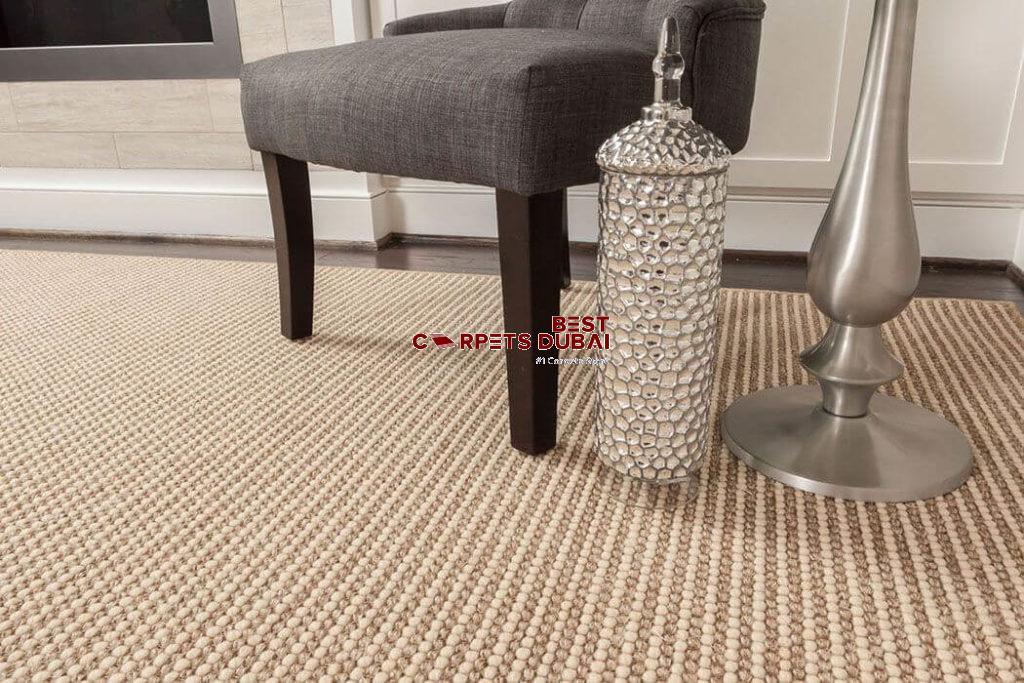 Why choose Sisal Carpet by Best Carpets Dubai?
Best Carpets Dubai has a variety of unique and authentic sisal carpets that will give you a tropical feel at home. Sisal carpets are a popular and in-demand choice for our customers as they are both affordable and environmentally friendly. Sisal carpets add nature's ambiance to the place and are a long-lasting and cost-effective alternative to synthetic fiber that complements any decor. If you are looking for some environment-friendly products for your flooring, such as carpets and rugs, You've reached the right place. We provide a range of natural carpets as well as carpet fitting and installation services right at your doorstep. Our product guarantees your money's worth. Feel free to check out our other services on the website, and please contact our team regarding any queries.