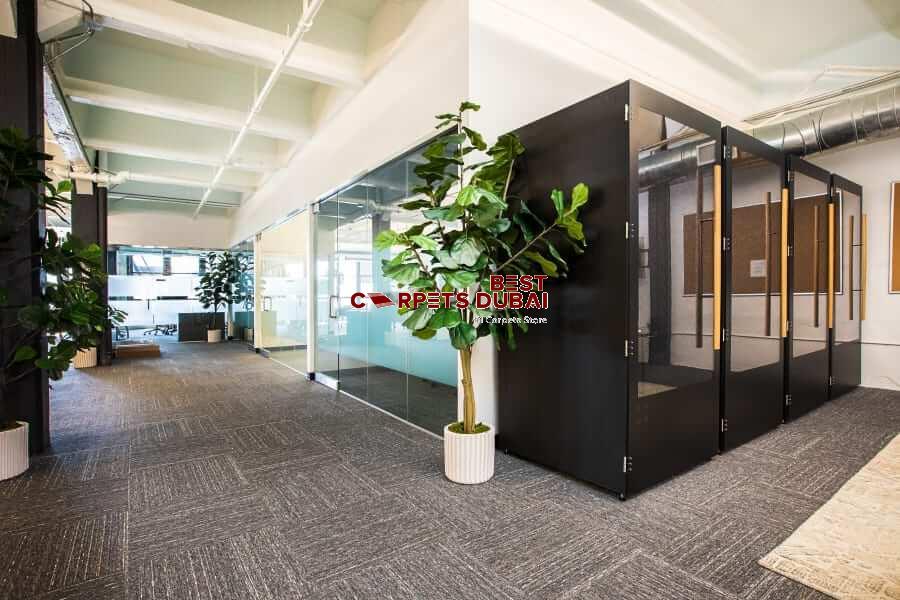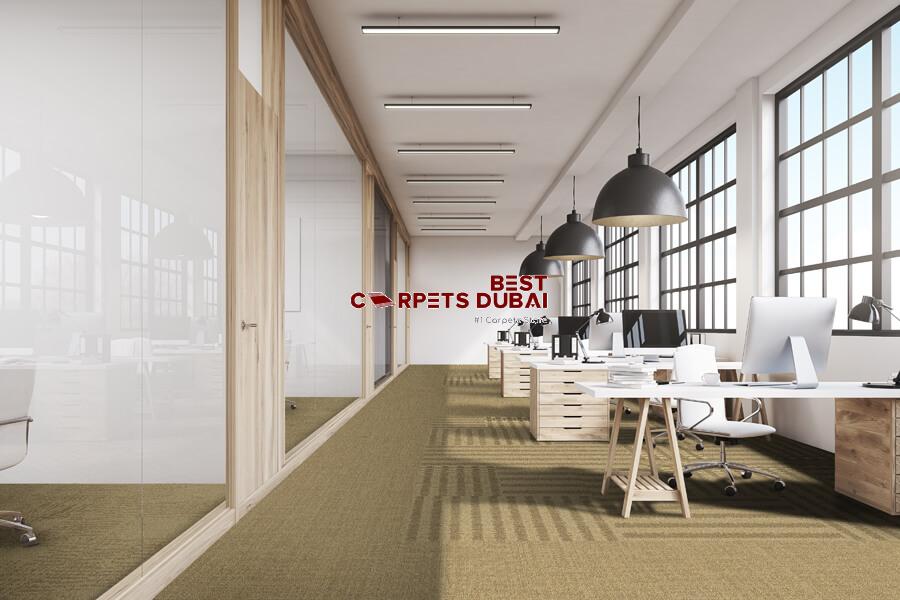 Office Carpet Tiles – Durable, Eco-Friendly, & Comfortable
An essential part of deciding on the interior of a commercial building starts with its durable flooring. A floor has a great impression on the space. Similarly, flooring takes up an essential part of the cost budgeting of a project. Deciding on flooring tiles should be done carefully for an office building as it will be a long-term investment.
 The Best Carpets Dubai has a durable and long-lasting collection of tiles to provide a convenient option and affordable pricing. With excellent durability and unique designs, carpet tiles make your office flooring smooth and comfortable to walk on. This article will help you learn about office carpet tiles and their innumerable benefits, such as attraction, seamless smoothness, and comfort.
Carpet tiles are small patches of coated carpet that can be laid and mixed in various ways. They are available in multiple sizes and commonly come in a square shape or other shapes. These quick and easy carpet tiles typically come with a pre-attached carpet core, enabling fast installation directly on the floor.
The Pros of Using Office Carpet Tiles
Office carpet tiles provide far more than just flooring perks. The approach to installing carpet impacts and expresses the room's appearance, performance, and feel. office Carpet tiles were simply small squares in a versatile selection of colors and textures

. Your carpet's colors and patterns can reflect the brand's voice, and that is why many organizations give keen focus to their interior.

Flooring has a voice to tell a story to visitors who are space workers, and the interior is meant to attract and mesmerize everyone who enters the room. Carpet tiles are a terrific flooring alternative that makes

installation more accessibl

e because they are

versatile, elegant, high-quality, and inexpensive.

During the installation process, carpet tiles

produce very little waste,

and this is due to the fact that fitting tiles into a particular space requires relatively little trimming or adjustment.

One of the most well-known and best advantages of carpet tiles in an office is their

minimal level of maintenance. office Carpet tiles can be simply removed for cleaning or replaced if they become too filthy or damaged, and this makes flooring modifiable anytime you want. Carpet is not only budget-friendly to save money, but it is easily installed quickly, which makes it popular among designers and architects, and minimizes waste, all while maintaining high quality and aesthetics.
Why choose Office Carpet tiles with Best Carpet Dubai?
Flooring requires modern styling in offices that complement the brand voice or tone. If you are looking for office carpets for your office rooms or building of the finest quality at reasonable rates. Do not worry! Best Carpet Dubai offers its product and services with intact quality and long-lasting durability that never disappoint you. Our carpet tiles are acoustic, thermal insulated, cost-effective, and long last