Cowhide Rugs: Durable, Eco-Friendly, and Affordable
Cowhides are a type of leather made from the hide of a cow. In simple terms, it is the skin of a cow with hairs. It is made of natural, unbleached leather from the skin of a cow. Each cowhide will be unique still have similar colors and pattern on it. Genuine cowhide is the way to go if you want something exceptional for your home. Best Carpets Dubai provides its clients with authentic cowhide at a reasonable price. We only sell the best and authentic. Learn more about cowhides and decide to choose the right one for you.
Facts about Cow Hides
Cowhides are naturally soft and smooth leather, which provides the comfort and warmth that anybody looks for.

Its naturalness makes it durable for any wear and tear, like any leather.

A natural cowhide rug has the

quality and durability to last a lifetime.

If appropriately maintained, cowhides are designed to withstand even crowded spheres with kids' pets or spills on them.

Cowhide leathers are

less likely to cause allergic reactions

. Unlike standard carpets and rugs, cowhides do not trap allergies or emit fibers into the air.

The Cowhide rug is the best to decorate as a centerpiece since it is the element of the room's ensemble that can be moved the most. Cowhide rugs make an excellent piece of decor to invest in and

spruce and enhance the interior

of your place. They make great canvases for walls and flooring.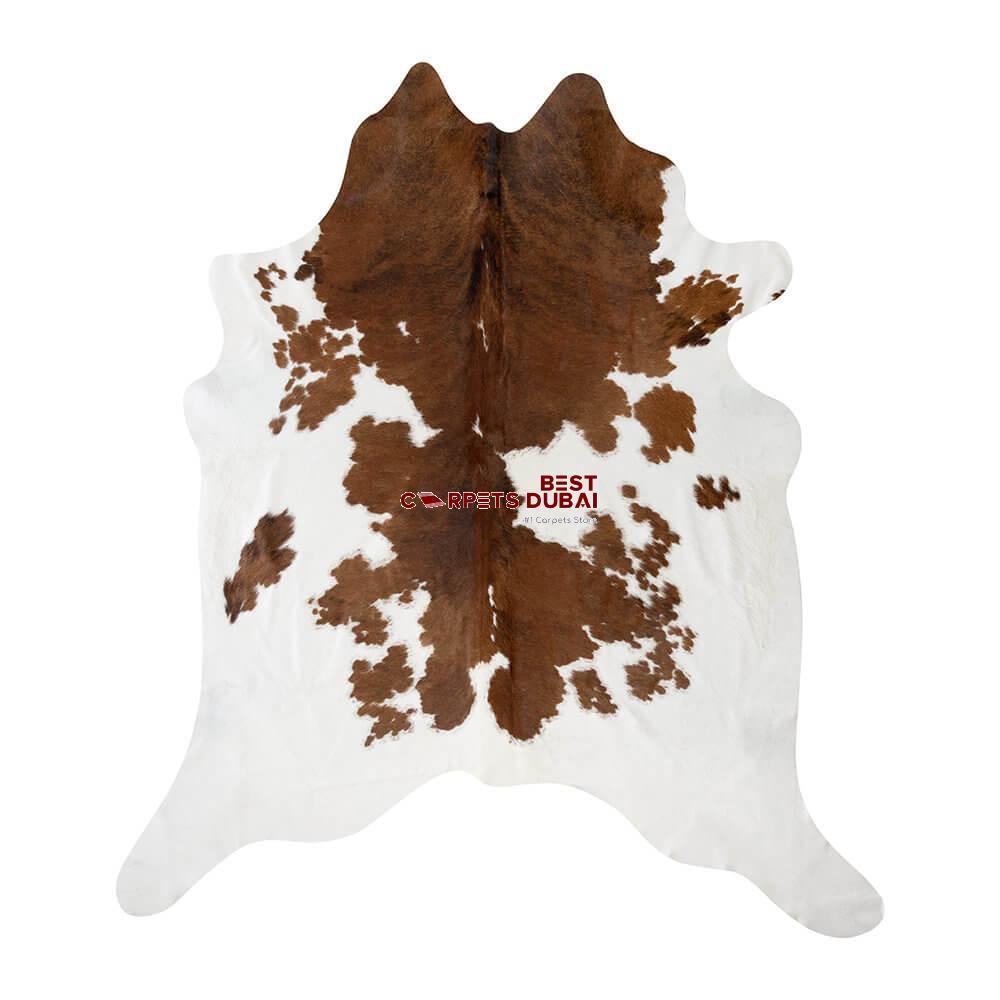 Unique patterns and designs

make cowhides a one-of-a-kind piece for buyers, as no one can replicate the original.

Cowhides are resistant to stains and spills and only require a wipe to clean. Simple vacuuming is enough to remove any dirt on it. It requires minimal maintenance.

Checking originality requires a smell and a bunch of tests. Check the smell of it. A cowhide won't have any chemical spell in it. Second, try to curl it in your hands. An authentic and quality piece will come back into shape in seconds, like a flat.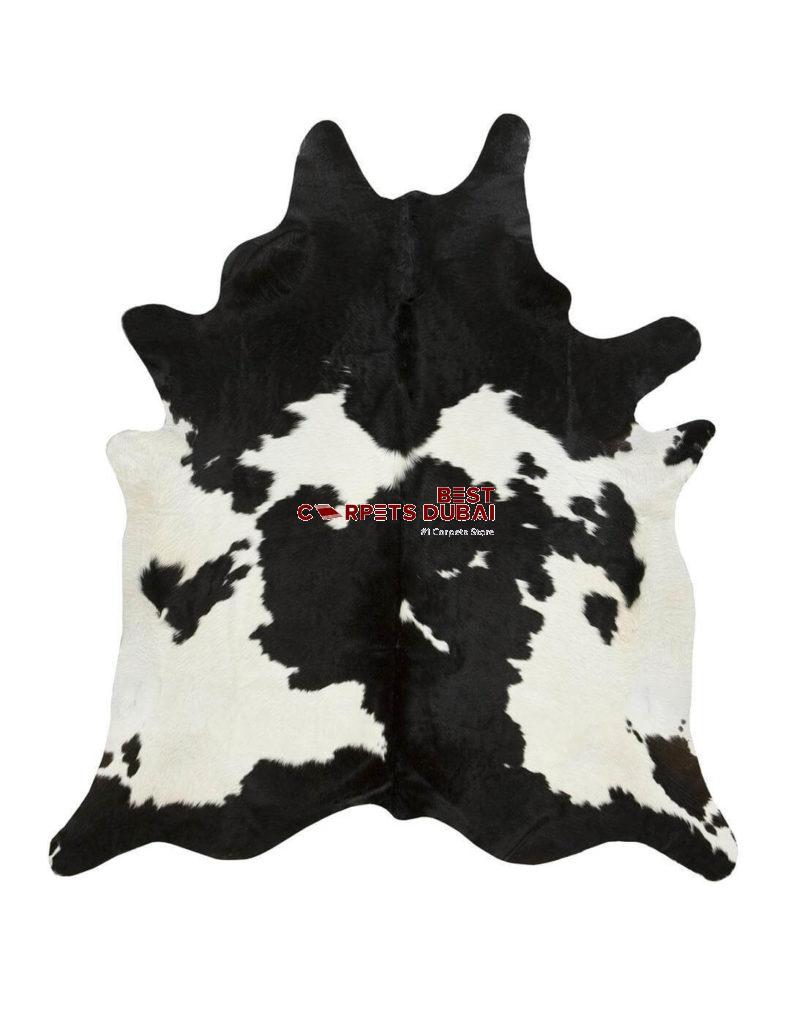 Colors and Designs of Cow Hide Rugs
Unlike other rugs, cowhides are made of natural skin, and it is impossible to modify their design or color. This feature makes it unique and mesmerizes buyers into purchasing it. All cowhides come in unique and different colors and patterns, and it only comes in a selected range of colors, with a variety of patterns in black, brown, tan, and white. You can choose from dark to light colors that merge well in your room.
Why choose Best Carpet Dubai for Cow Hides?
A genuine cowhide makes an excellent addition to your home's flooring. At Best Carpets Dubai, we have a wide variety of cowhides in different colors and patterns for you to choose from. We ensure quality and originality. Our extensive collection of cowhide rugs is exquisite and will complement any décor. Our exclusive collection of cowhides is available at a cost-effective price with their lastness.
Cowhides are meant for your space if you want to add a touch of aesthetic appeal. Best Carpet Dubai is one of the top suppliers and service providers for rugs, carpets, and installation services.
Feel free to contact our team for any queries regarding our products or services.